A message from the Programme Director
Prof Susan Jobling, Professor of Ecotoxicology & Collaborative Enterprise,
Brunel University London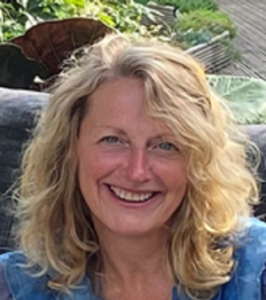 Welcome to this first Newsletter for the PISCES Partnership and Programme. Whilst the Covid pandemic and associated cuts to our funding prevented plans to issue this newsletter sooner ,  I am truly proud to be leading such a fantastic team of researchers in such an exciting and challenging research and innovation programme. 
As a marine zoologist and aquatic ecotoxicologist I have always been captivated by the biodiversity and beauty beneath the ocean's waves, and passionate to ensure it is protected from harm. After spending most of the last three decades, researching the toxic impacts of chemical pollution, I decided to come out of the water and crawl onto land in search of solutions to plastic pollution. For it is on land  where social, behavioral, economic, political and infrastructural forces, human decisions and practices have clashed and collided to cause such enormous quantities of plastic waste to choke the rivers, ocean and atmosphere on which our survival depends.  It is on land, where plastic is produced and consumed and where research must take place to understand and stem the flow of plastic waste entering the ocean.
The Indonesian archipelago is one of the regions of the world most threatened by plastic pollution. Here, more than 6 million metric tonnes of plastic waste are burnt or dumped into the environment every year where it contaminates the air, soil, rivers, and oceans. The effects of this pollution are manifold, exacerbating climate change and declines in biodiversity, human health, and wellbeing, ultimately inhibiting progress towards the implementation of several Sustainable Development Goals. The increasing production and use of plastic, lack of education, poor waste management systems, and extreme decentralisation of waste collection, across the 80,000 Indonesian villages, are amongst the many factors that threaten the effectiveness and sustainability of interventions made to date, compounded by poverty and the proliferation of plastic packaging re- usable or biodegradable products and materials for plastic.
The PISCES Partnership… 
To increase the likelihood of success, I created the Partnership to Prevent Plastic Pollution in Indonesian Societies (PISCES), a research task force that brings together key experts from multiple academic disciplines, governments, NGOs, business, and industry, to create research and remedy the causes of plastic pollution, rather than treating the symptoms. Crossing boundaries between disciplines, sectors, and nations the PISCES partnership aspires to eliminate leakage of plastic into the ocean, air and land by 2050, to solve the global challenge of plastic pollution in one generation and leave a lasting legacy of sustainable consumption and production of plastic for our children and their families.  Led by Brunel University London, the PISCES partnership includes researchers from the four UK Universities of Leeds, Plymouth, Oxford and Brunel, five Indonesian Universities: Institut Teknologi Bandung, Institut Teknologi Sepuluh Nopember, Universitas of Essa Unggul, Airlangga, and Udayana, the Indonesian government's National Research and Innovation Agency (BRIN), The Asian Institute of Technology  in Thailand,  and the Indian Institute of Science. Together with key non-academic action delivery partners from multiple sectors, we are researching system-level challenges and solutions ensuring our work catalyses and adds value to national, regional and local intervention programmes, finding and filling key knowledge gaps critical to unlocking re-design of plastic economies, preventing plastic pollution in Indonesia.
The PISCES Programme…
Our core research programme – A Systems Analysis Approach to prevent Plastic Waste in Indonesian Societies –  involves a systems science approach to drive systemic change and innovation not only in technologies, but also in organisation and society. It is inspired by our main partner, the Indonesian Government Coordinating Ministry of Maritime Affairs and Investment,  who plan to reduce marine plastic debris entering the Indonesian oceans by 70% by 2025. PISCES research aims to directly inform and complement the government National Plastic Action Plan (NPAP).
We aim to develop deep interdisciplinary understanding of the multiple dimensions of plastics pollution, and to use this knowledge to target and test locally-relevant and culturally specific interventions. We will conduct our studies at two different scales, combining measurement, mapping and large-scale modelling to (probabilistically) identify and verify plastic leakage hotspots, at an Indonesian wide scale so as to establish key locations for intervention. Then at a local scale we will identify plastic litter items that are most problematic, with more detailed studies within selected Regencies of Banyuwangi and Jembrana. At these two case study sites we will perform more detailed impact assessments and system analytical studies to identify effective points in the plastic supply chain at which to intervene and to examine the benefits that could be gained through the various interventions.
Progress…
Since we started in January 2021, despite the impacts of the COVID-19 pandemic on both our funding and our activities, we are already engaging in true interdisciplinary research. and more than 30 researchers are engaged across the diverse programme areas of systematic review and evidence synthesis, mass flow modelling, measurement and mapping, ecosystem services research, environmental economics, psychology, media sociology, anthropology, integrative systems analysis and circularity assessment and design. We are working in collaboration with a diverse range of stakeholders in our case study areas and the Indonesian and UK partners have already been undertaking considerable engagement with the communities in our case study areas.
Whilst the  first six months of extensive research planning was somewhat interrupted by the announcement of funding cuts, we worked extremely hard, supported by our brilliant Advisory Board, to bring the many different disciplines together to form a framework upon which to operationalise our research plans. As a result, our we recruited most of our researchers by the Autumn of 2021 and have since conducted stakeholder consultations and workshops in Indonesia and field and desk-based data collection. We have had an Indonesian-focused face to face start-up meeting in (which UK and Thai partners attended virtually), and our first full face to face annual project meeting  in Denpasar Bali, co-hosted by the University of Udayana and the University of  Brunel in May 2022 which almost all partners attended. Despite the many obstacles, most of our research team have been recruited and we have begun co-developing and co-delivering novel and innovative research in the case study sites in Jembrana (Bali) and Banyuwangi (East Java).
In August 2022, we finally secured the rental of a building in which to house our first living laboratory in Banyuwangi, East Java, which will provide a real-life test bed to co-create, and trial and evaluate interventions across the entire plastics value chain. By examining the costs and benefits of various combinations of solutions, we will find out what works and what doesn't. We will then re-model, re-design, test and scale new circular plastics economies creating a strong basis on which to build further research and innovation. We aspire to catalyze real change in industrial practices, government policies, and consumer behaviour, leaving a lasting legacy for the future.  We welcome interactions and collaborations with others in the region already working, or planning to work towards similar goals.
Thankyou…
I am very grateful for the support I receive from all of the PISCES Partnership, but special mentions should go to Project Manager Julie Whittaker, all of the members of our Steering Committee and its sub-committees and our wonderful Advisory Group. I also thank everyone in the programme for their continued hard work, enthusiasm and dedication to the PISCES Research Programme and Partnership over the last year. Undeniably the pandemic has been challenging to our research and capacity building activity and has had impacts on health and safety of partners and stakeholders, workload, work-life balance, and health and wellbeing. I commend the determination and adaptability of our PISCES Partnership as well as of the communities that we work with for their herculean efforts to continue with business  to try to keep the programme on track.
Looking forward to 2023, it is clear that our research programme is already yielding great results to fuel research publications. We will continue to encourage and facilitate synthesis and integration of research so that the sum of the parts of the PISCES programme is greater than the whole.
Susan